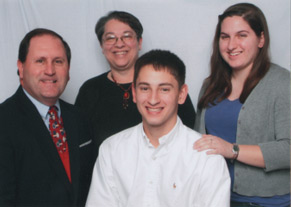 Bob Glenn is running for a seat on the Owensboro City Commission because he believes the community is at critical crossroads with downtown growth at a standstill, the coronavirus pandemic, slow wage growth, and an uptick in violent crime over the last few years.
Bob served three successful terms as a Commissioner (from 2012-2018). In 2016, he was elected Mayor Pro Tem by earning the most votes among 10 challengers.
During that time, the City of Owensboro added thousands of new jobs, won numerous national awards (All-American City status in 2013), and became a center for new growth, tourism, and convention events. The city also made major strides in completing major flood control and drainage projects, upgraded its City Parks with new equipment, an outdoor futsal/soccer facility, and the community's first Dog Park. As a Commissioner, Bob served two terms on the Chamber Board and as the Commission's representative on the Small Business Development Committee, a task force organized to make Owensboro a more "Business Friendly" community.
Bob Glenn is a long-time resident of Owensboro and Daviess County. He is married to Holly, his partner of 30 years, with two adult children, Bobby (a Firefighter) and Caitlin (a Nurse). He is an award-winning educator, a United Methodist Lay Speaker, a member of Settle UMC, a certified High School sports official, and a tireless advocate for our community. Bob serves on several boards including the H.L. Neblett Center, St. Benedicts Homeless Shelter, Crossroads Women's Emergency Shelter, and the Bold Promise Scholarship Committee.
Bob believes in Owensboro and the potential for our city to emerge as a world class community once again. He seeks to provide citizen centered service and promote initiatives that will move our community forward economically, socially, and culturally.